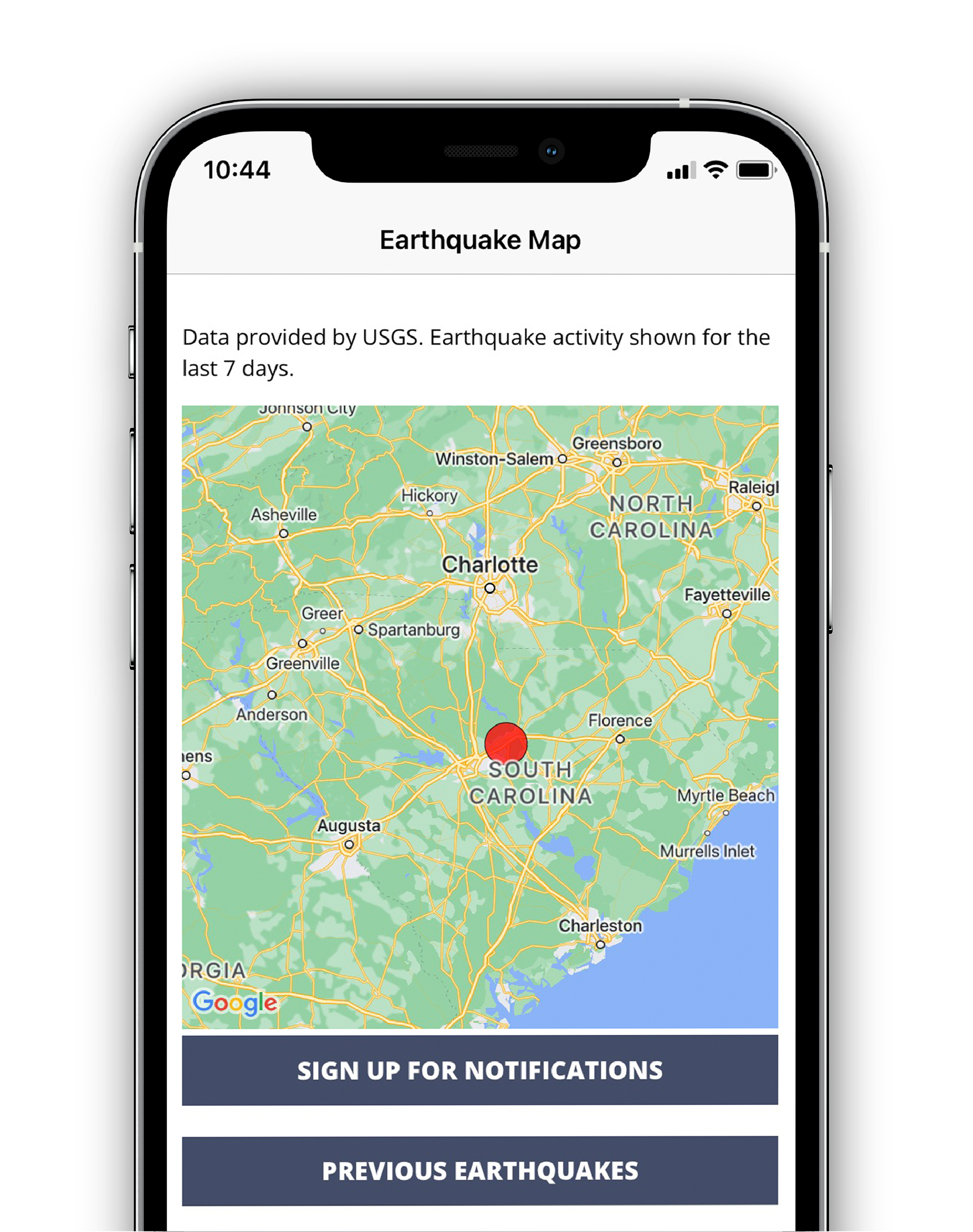 SC Emergency Manager App
Take advantage of the official app of the South Carolina Emergency Management Division (SCEMD).
Get notified when an earthquake occurs
Keep track of your disaster supplies
Earthquake tracker map
Local emergency manager information
Emergency strobe light & alert whistle
Share your location with emergency contacts
Get traffic & weather updates
Document property damage
Know about state office closings & delays
"Emergency Mode" during major disasters
Insurance
Most people don't buy earthquake insurance because they think it's too expensive and an earthquake will never happen to them. In South Carolina, the entire state is considered to have a moderate to high risk for earthquakes.
Reasons to Consider Earthquake Insurance
An earthquake of the same magnitude as the 1886 earthquake would cost close to $40 billion in today's dollars (according to Applied Insurance Research).
Most homeowner and rental insurance policies DO NOT cover damages caused by an earthquake, but coverage can be added to most policies as an "endorsement" for an additional cost.
Even in earthquake prone areas, only 25-28% of homeowners have earthquake insurance. (Western Insurance Information Institute)
Earthquake deductibles are set as percentages, i.e. 5% or 10% of the coverage amount rather than dollar amounts. The earthquake deductibles apply separately from your basic homeowner's (and business) policy deductible.
Following a damaging earthquake, South Carolinians could face loss of life, injury and property damage. Without earthquake insurance, you will have to pay for all losses to your home and possessions.